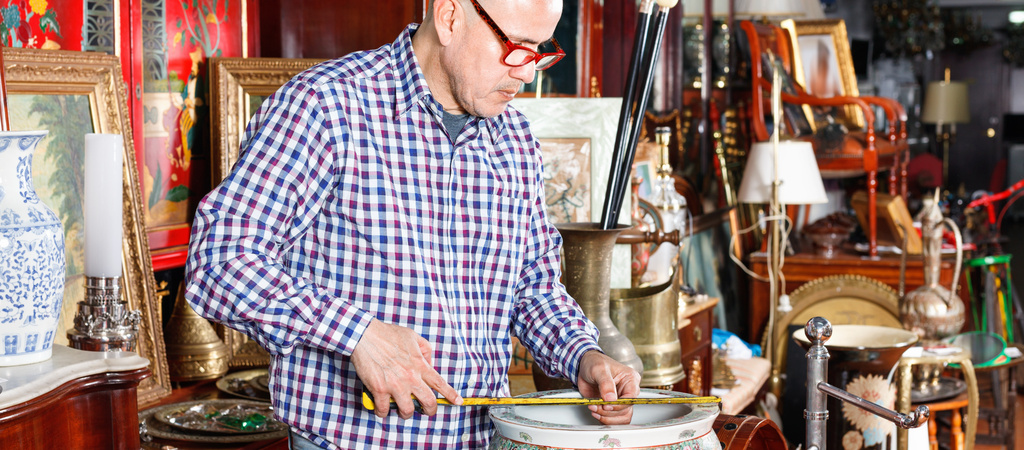 The role of an antique appraiser has been mystified so heavily through the various renditions of them in pop culture. For example, those antique appraisers on Antiques Roadshow always seem to know all the facts like the back of their hands despite zero preparation and quote valuation figures with absolute confidence. Such performances perpetuate the image of the all-knowing antique appraiser, but how are antique appraisers like in real life?
"Antique appraisers always have the facts ready."
Television magic makes it look as though antique appraisers seemingly understand every single aspect of an antique just by one look at it. Due to the tight constraints that come with broadcast time slots and budgets, there are simply not enough resources to cover and present anything other than the most sensational parts of the process. Hence, parts of behind-the-scenes work such as the hours of research into an antique that antique appraisers and their assistants go through only take place off-screen.
"Antique appraisers give valuation quotes off the top of their heads."
When TV enthusiasts think of antique appraisers, an iconic scene they'd remember would be the moments of them quickly quoting a valuation figure within minutes of laying their eyes upon an antique object. This causes viewers to misunderstand that the appraiser creates an estimate of the valuation quote on the spot. Rather, the way they achieve this is through research, such as consulting online sales results of the same, or similar, items of auction history databases. In fact, final appraisals are anything but momentary. Final appraisals from professional art appraisers usually take four to six weeks to complete; a much lengthier time than what's shown on TV.
"Antique appraisers are experts on all types of antiques."
Antique appraisers are often unfamiliar with the type of antiques they're presented with. This may come across as unexpected, as on TV they seem to be able to list off the artist, style, and period of the item with ease. Hence, this makes antique appraisers seem to be familiar with any antique, whether it be an old video game console or a set of silver flatware. In reality, antique appraisers rely on research to come across as an expert, accumulating the details of an antique piece within a short amount of time, thanks to their assistants as well.
"Antique appraisal is simply giving a valuation estimate."
Contrary to the on-the-spot "antique appraisals" that seem to occur on TV, actual antique appraisers are required to do much more. Rather than an appraisal, antique appraisers on TV are conducting simple valuation services. Actual antique appraisals in full require other elements other than a value, they usually also include other elements of antique appraisals along with many others:
Purpose of appraisal: insurance, donation, estate, etc.
Type of value being applied.
Inspection date, the effective date of the value.
Fee structure.
Want a Realistic Antique Appraisal Experience?
While we can't promise a TV-like experience for your antique appraisal, we can promise you reliable and accurate antique appraisers! If you have an antique item you wish to have appraised, don't hesitate to approach Wm. Roland Appraisers & Estate Advisors for our property appraisal services.