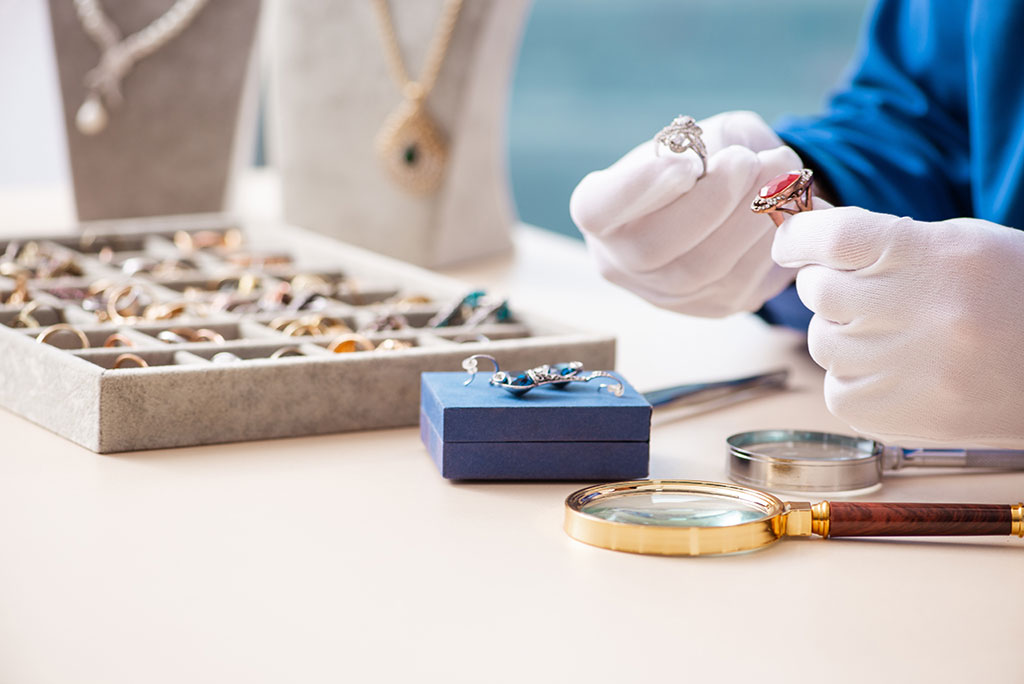 A jewelry appraisal is a document which describes the item's value or what it should be insured for. Designer jewelry should usually come with an appraisal, but if you have lost the document or are looking to renew it, you may look for a professional to help with jewelry appraisal.
What is a Jewelry Appraisal?
In an appraisal, you will be able to find information on the particular piece of jewelry. This includes the estimated diamond weight, the clarity of the diamond, the color, and other details such as the type of metal used in the making of the jewelry, as well as how heavy the jewelry is. It will also state if the piece of jewelry contains other gemstones.
Jewelry appraisal can help with insurance purposes. This document should be renewed regularly every few years as the price of diamonds and precious metal is always fluctuating. In the case where your designer jewelry is stolen or lost, your insurance company can use the appraisal as proof of ownership and can help to replace the item according to the value that is written on the appraisal.
Popular Types of Designer Jewelry
Designer jewelry usually uses good quality materials like precious metals, diamonds, gemstones and more. This is why they come at a higher price point. People often turn to designer jewelry to celebrate occasions, such as an engagement, wedding, anniversaries, birthdays and more. When good quality materials are used, designer jewelry can last a lifetime.
Some of the popular brands of designer jewelry include Verdura, Bulgari, Harry Winston, Cartier, Tiffany, Van Cleef & Arpels, Messika, and more.
Appraisal Process for Designer Jewelry
When you bring your jewelry to get appraised, the jewelry will first be cleaned thoroughly. They will then be inspected and evaluated. The appraiser will then measure and identify the materials used in the making of the jewelry, and accurately describe the jewelry. The jewelry will also be graded by its quality. Photos will then be taken of the item, and each component will be given a value. After this is done, the overall value of the designer jewelry will be calculated. The document will be formatted and printed as the jewelry appraisal.
Why Choose Wm. Roland Appraisers & Estate Advisors to Appraise Your Designer Jewelry?
Here at Wm. Roland Appraisers & Estate Advisors, we promise to always be fair and honest when appraising your designer jewelry. We are made up of a team of professionals who have relevant knowledge and experience in designer jewelry appraisals and have been a trusted name since 1973. We have been in business for a long time and are able to make accurate and reliable appraisals for your jewelry. With us, you can have peace of mind knowing that you are working with some of the most experienced and knowledgeable people in the designer jewelry appraisal field.
If you have any questions about appraising your designer jewelry, feel free to contact us today.