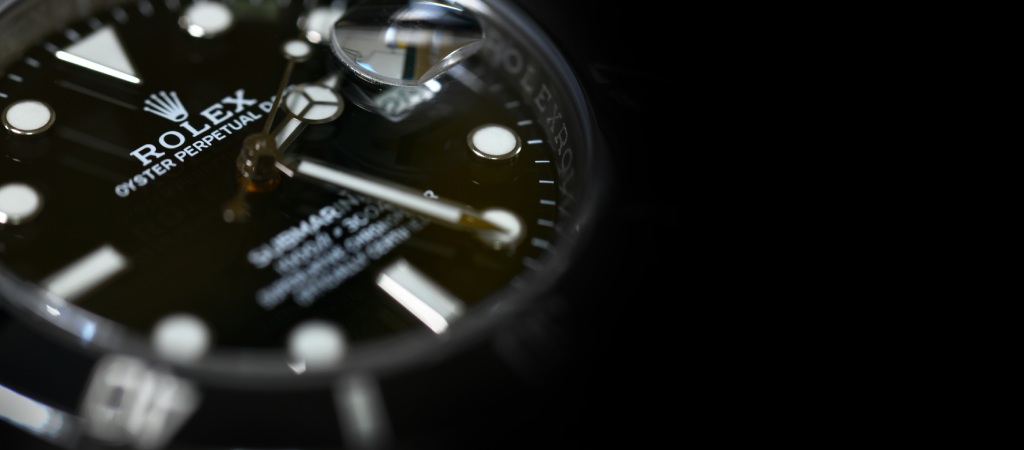 Do you own a beautiful watch which you proudly carry with you (in the case of a pocket watch) or wear during fancier occasions, or maybe even out to dinner with friends and family? Has it seen better days? If it's not as bright and shiny as it used to be, you may be wondering whether or not you can or should polish a luxury watch. There are a couple of ways of looking at this, depending upon whom you talk to.
Cleaning/Polishing Watch
If you own a car, you're probably already familiar with preventative maintenance. You have your tires rotated, the oil changed, etc. Home maintenance is much on the same lines. You get your house painted, and your furnace checked.
Let's say, for example, that your luxury watch is a Rolex. There is a recommended method of routine maintenance that should be adhered to when you own a Rolex and most other luxury timepieces. You want to have it regulated back to factory specs, lubricated, and cleaned every five years or so. Yes, that includes case polishing. That way the watch not only runs like new but looks like it as well.
With all of that said, however, there are those who strongly disagree! In fact, some timepiece aficionados pale at the thought. These people, usually collectors, feel that the warm patina, faded bezel, darkened lume, scrapes, dings, and marks (that detail the life of a watch) will be erased or diminished. Along with that, a fair chunk of value may be diminished in the case of vintage watches.
What to do?
To Polish or Not to Polish? That Is the Question
You may be tempted, particularly if a luxury watch is in rough shape, to have it, at the very least, polished. If you're going to keep the watch and would feel better about wearing a timepiece that looks bright and shiny, have it polished by a reputable service.
If, on the other hand, you're considering selling the watch, don't start thinking that bright and shiny will get you a better price. As already referred to, you can knock down the value of an old watch by having it serviced/polished/buffed. Whereas you wanted to drive the price of your watch up, you may have accomplished the exact opposite by making it look prettier.
Special Note
If you do decide to get your luxury watch polished or cleaned, or even serviced, one of the most important things you can do is make sure the person or company doing it is reliable/reputable. Do some research online before handing that watch over to anyone for servicing. Additionally, if you choose to sell your luxury watch, only deal with a reputable buying company.
Get Your Luxury Watch and Other Items Appraised At Wm. Roland Appraisers & Estate Advisors
At Wm. Roland Appraisers & Estate Advisors, we've been proudly serving the tri-state area for almost half a century now. For all our clients, Wm. Roland Appraisers & Estate advisors do personal examinations of luxury items using gloves, flashlights, magnifying glasses, and other determining tools to authenticate items.
As established liquidators, estate advisors, and appraisers, we provide prices that are fair and competitive. Contact us today if you'd like to find out more by phoning 212-425-0221.