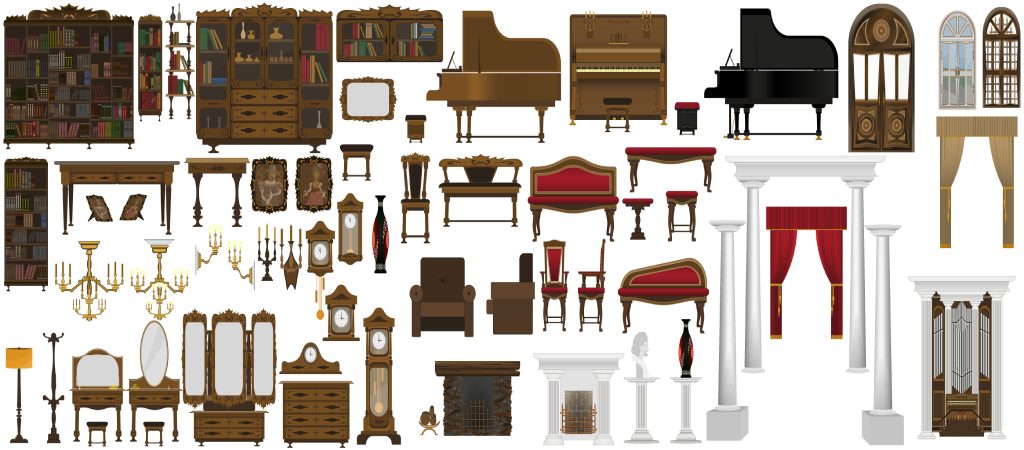 Does it seem, lately, like everywhere you look, you see mid-century modern furniture? It's not your imagination. In fact, you may well see mid-century furniture pieces in any number of TV shows you tune into on a daily basis.
Even when you're out and about, there's a good chance the chair you are seated in is of 1950s design. It could be a piece designed by Saarinen, Kagan, LaVerne, Eames, Bertoia or any number of others with manufacturers Herman Miller, Arteluce, Knoll, and more.
Despite the familiarity with mid-century modern, it can actually be relatively rough trying to define the term. It is a broad descriptive label for graphic design, furniture, and architecture from the 20th century (dates/spans vary from 1947 to 1957 and from 1933 to 1965, depending on whom you talk to).
When it comes to this kind of furniture/design and possibly using it in your home, there are two pretty basic schools of thought: You either like the idea or you hate it. Regardless of your opinion, one thing is certain: It's currently en vogue and hotly sought after.
Mid-Century Modern Furniture
Whether you want to furnish or style the inside of your home with mid-century modern because it's currently popular or because you truly love it, that's up to you. To help you decide whether a piece or decorating style actually qualifies as mid-century modern, let's take a look at some specific traits. It is these traits that make mid-century modern furniture and style so special.
Where interior design is concerned, basic mid-century modern characteristics include the following:
Helps Bring Nature Indoors
Common of mid-century modern design, flat-paneled homes and big windows integrate with their surroundings. From the houseplants used as decor to the raw materials of the pieces, natural elements are "transported" indoors by the mid-century modern look.
Bold And Neutral Colors
There remains a lot of room for flexibility here because, traditionally, warm earthy tones were popular in the 60s, while the midcentury pallet included 1950s' brighter hues. With occasional splashes of color, use neutral tones for a modern touch.
Contradicting Textures And Materials
To create a mid-century modern look, don't be afraid to mix and match synthetic and organic materials. Though typical elements included wood veneer and wood, designers did some experimenting with acrylic, Formica, plastic, and other "new era" materials.
Keep Ornamentation to A Minimum
There shouldn't be a lot of superfluous ornamentation or clutter if you're going for mid-century modern style. Large plants or sculptures are common as opposed to small collections or trinkets. Keep your design in line with functionality and simple basics.
Over Form, Consider Function
This is partially a repeat of what was just mentioned but, because no piece should be without purpose, the look is generally minimal. One reason pieces of the era were made to last is because they served a distinct purpose or function. They were not simply frivolous decorations.
Geometric And Organic Shapes
With a mix of both geometric and organic shapes, mid-century modern style focuses on clean lines. Simplicity is king where some of the most beautiful pieces are concerned: think of chairs and coffee tables. It's pretty easy to spot vintage pieces. Go with minimal elaboration and simple designs if you're looking for new pieces, however.
Get Your Furniture Appraised At Wm. Roland Appraisers & Estate Advisors
At Wm. Roland Appraisers & Estate Advisors, we've been proudly serving the tri-state area for almost 50 years now and travel nationally.
From high end 20th-century design pieces to blue chip period antiques, specialized collections, and so much more, we provide accurate appraisals at competitive prices. Do you have furniture and other personal property such as jewelry, silver, fine art, luxury items, chinese antiques, etc. you'd like appraised or an estate you'd like to liquidate? We can help.
With liquidators, estate advisors, and appraisers, we provide prices that are fair and competitive. Contact us today if you'd like to find out more by phoning 212-425-0221.